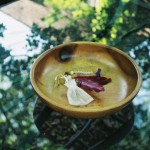 What will YOU make of this remarkable summer?
Ask yourself if it's time for your own Summer
Camp. If you are a Conscious Creator, this is
YOUR time. Replenishment and creative play are
key to your health, wealth, and personal growth.
Take time to look into one or more of these
supportive communities/classes. You'll play with like-
hearted others and build your impetus and
momentum with the wealth of information,
inspiration, and guidance to move along
the Dreams of Your Heart's Desires!
Lots of rich and delicious opportunities to
create your future — starting THIS weekend!
It's no secret that time seems to be moving at
warp speed and everything is changing almost
before it's born.
That said, you'll discover a
spacious creativity available when you step
into the Kairos time of the Conscious Creator…
The eternal present remains uncluttered and
focused, a place where you can step into
your fertile phase of BEE-ing!
1. Saturday June 23:
Bring Your Inner Vision — Out!
Virtual Vision Boarding with Sherry Murry
This event is the first of several fantastic outlets
for energizing your vision, purpose, projects, and
conscious connections over this summer 2012!
Get started here with my friend Sherry Murry's
virtual workshop to sharpen up your Vision for the
rest of 2012 by creating your very own tailor-made
Summer 2012 Vision Board.
Details at:
http://visionwithin.eventbrite.com/
(Tell Sherry that Bobbye sent you!
It's a soul-replenishing process from the
Songstress of Soul!)
2. Sunday June 24:
Live and in person in Chicagoland!
Gathering Chicago's Change Agents:
Cultural Creatives Unite at
Chicago IONS.
This is an event for you if you've always felt
like you never quite fit in. You may be on a
path of Change Agent, Thought Leader, or Messenger.
Even if you don't call yourself that (yet),
Paul Ray gave us a name: Cultural Creatives.
On Sunday, Adam Shames of Kreativity Network
updates the community with the latest
research based on his interview with Paul Ray.
Most important of all: It's a
gathering of the Cultural Creative Tribe on 6-24.
(and you can connect with me live if you are able to
come out for it.) I'll be scribing our community
town-hall findings, discoveries, and conclusions
on the flip chart.
If one-people-one-planet resonates for you,
we would love you to join us. Details:
http://chicagoions.org/programs.html
3. Monday June 25 at 5pm Eastern Time is the LAST
DAY and MOMENT for you to sign up
for Web Site Camp — where you get the hands-on
know-how to bypass a webmaster and go live with your
WordPress website.
Just Imagine how you feel.. fall is in the air,
the kids are back at school…
and you are confidently posting new content and
programs and updates on your OWN WordPress website !
What a relief!
How long have you been waiting?
Wait no longer!
If this is the summer that — no matter what —
your website goes live — then my colleague and
mentor Christina Hills is the best person to hold
your hand and show you the inner workings for
your own D-I-Y WordPress website.
Get comfortable with the basics.
You'll soon fearlessly go under the hood,
see the Dashboard as a friend, and you'll
get your web site up — finally!
Imagine building your website with WordPress–
and loving the process! It IS possible. Christina
helped me with my WordPress website.
And this short course is a great value.
Christina's Summer Program covers the fundamentals
of WordPress for non-techie people who want
to build a website without a webmaster.
It happens live for 4 weeks, but then all
the materials stay online
for you to go through at your own pace.
Full details:
http://tinyurl.com/Websitecamp
Bonus:
If you sign up for Websitecamp through
my affiliate link,
http://tinyurl.com/Websitecamp
…then email me a copy of your receipt,
we'll get you and your site onto
my schedule for a complimentary
"Inspire Your Message" copy review
(a $197 value) once the construction
dust settles.
4. Talk to me!
Leave a comment below (or send me an email
or use the contact form) and tell me how these events
land with you. Are you up for a summer
of letting your creative juices flow?
Let me know what's up in your life, work,
and heart. How are you faring in refining
and polishing your message, regularly
sharing your great content, and connecting
with your perfect people for
building your tribe? Is it smooth sailing —
or have you hit some potholes?
How may I be of service to you in your
busy life and business?  (Sometimes a
believing mirror can help you see things
that are invisible to you.)
5…Watch for more news, events, and
inspired connections coming soon.
(Save the dates: July 23-August 16 for
a juicy new Write Synergies Circle gathering!)
Happy Summer 2012!
Happy Solstice!
May this dark of the moon
be the seed-starter for the
Dreams of Your Heart's Desire.
And keep on shining your light — in words!
Love, Light & Laughter,
Bobbye
P.S.
And be sure to check out the
new 2012 Summer Solstice poem at
WriteSynergies.com:
http://tinyurl.com/JuneSolstice
P.P.S.
I'm just an email/phone call/Skype
session away if you'd love a dose of
creative support and inspiration for
your messages.