Meditation for the Valle D'Oro National Wildlife Refuge
Still in its infancy, this land is being developed into a wildlife refuge from the fields that used to be here. The meditative practice in the audio gives you a chance to co-create and envision what might be possible as we engage in a conscious partnership with Mama Gaia.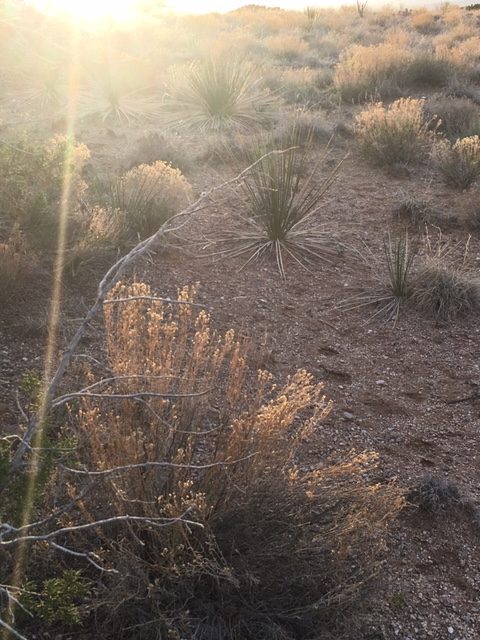 The image of the golden land offers a bookend to Valle D'Oro NWR, from my walking path beyond Albuquerque's northern border — roughly 20 miles to the North, the northern edge of the greater Albuquerque area.
South past the airport, at the edge of Albuquerque, an urban national wildlife refuge is in progress. Currently visual artists have created murals for the varying habitats that are in process.
Envision the pure potentialities, and what more is possible, with this meditative visualization.
Practical Access Details
Address: 7851 Second St SWÂ Â 
For online information, click here.