Inner Wisdom Guide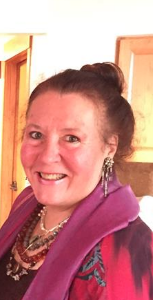 Bobbye Middendorf, Inner Wisdom Guide
Poet and Priestess of Pure Potentiality, Vision Midwife, Inner-getic Archaeologist, writer, creator, collaborator…
travels paths of deep and sacred creative emergence with her clients. As Diviner, her listening presence, container-making, and collaborative intent illuminate dark paths and gives words to voices, parts, and gifts long silenced.
Within the sacred circle co-created, her clients safely dive deep to discover creative roots of emergence, budding, flowering and gifts emerging! Held in the sacred circle, miracles of shining words connect inner and outer in collaboration with pure potentiality. With a covenant of permission, structure, and confidence, clients emerge from their sacred depths with new iterations of visionary work and messages that have been longing to be born.
https://www.facebook.com/notes/write-synergies-circle/yinarising-is-rising-about-bobbye/1683867021666365/
She helps soul-full aware business owners, conscious creators, and heart-based visionaries who are changing the world. She partners with them so that their messages for re-Sourcing the world and awakening souls — reflected in blog content, interviews, newsletters, ezines, sales letters, articles, and books — reflect the power of their Presence, shared in words so their perfect clients "get it."
Bobbye, a passionate interdisciplinarian, has created, marketed, publicized, written, and edited hundreds of books, newsletters, catalogs, and articles, first in entrepreneurial and corporate publishing companies, then as an independent writer/copywriter for publishers, writers, authors, coaches, and other businesses for more than a decade.
As Marketing and Copywriting Partner and Coach to Conscious Creator clients (authors, writers, publishers, speakers, artists, designers, healers, caregivers, info-, solo-, and soul-preneurs), I help you achieve success your way — fueled by love and the highest good. I support you in seeing and owning your greatness, then expressing your unique gifts in your own authentic voices to build relationships and connect with your perfect customers and audiences, and get results.
Publishing is the original Info-Marketing Business! Now you can connect with someone who is deeply grounded in professional publishing, with more than three decades of experience, someone who is herself a Conscious Creator, and a curious, tireless learner with a deep reservoir of resources, inspiration, insights, and connections to share with you.
Hear her interview on BlogTalkRadio: On April 17, 2010, Bobbye was interviewed by Nina Price for her "Push the Reset Button" show, all about reinventing oneself after age 40. Click on the link below to listen to a replay of the show:
http://www.blogtalkradio.com/pushtheresetbutton/2010/04/17/bobbye-middendorf-a-life-reset-is-all-about-living