The Regenerative Possibilities of Purpose:
Build Invisible Infrastructures for Birthing Humanity's New Story
Connecting to higher purpose, a linchpin of regeneration, encompasses both definitions of regenerative: "To regenerate is to 'create anew, give new life, new energy, to revitalize'. In a spiritual sense, it means to undergo a conversion or rebirth."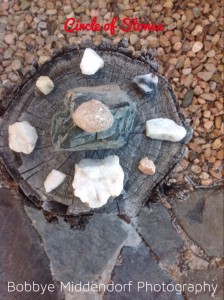 For me, taking responsibility wasn't the problem. If anything, I take too much responsibility for things that aren't mine. For example, "First, do no harm," although meant for doctors, has been one of my guiding principles. Yet in our culture, great harm has been done, and continues to be, on many levels. We are all complicit in this harm, just by being living members of society.
In everyday life, as well-intentioned and sustainable as I tried to be, (recycling, subscribing to a community-supported agriculture (CSA) farm, composting, biking or walking where possible), it still seemed puny. "Sustainable" is the commonly-assumed concept, yet it's inadequate to the challenges we face. We need an upleveled understanding. Our world calls us forth, calls forth regeneration.
On another level, through a Qi Gong practice, I began consciously connecting with the Qi Field, a field of shared consciousness, intent, and life force energy. In service to this greater perspective of "wholeness" and interconnectivity of all life, it felt like a much more regenerative place, albeit working at an invisible energetic level.
Weaving these together, a mantra emerged. I regularly share it with clients and on teams: "Both-And." It encompasses doing the most you can to leave the planet a better place, as best you can, in the outer world. At the same time, it invites a conscious cultivation of energy and pure intent for wholeness in service to all life thriving. Both are needed. While neither one alone is sufficient, I realized that even together, something was still missing.
Fire and water, air and earth: All are needed, working together in synchronicity for the good of the greater whole.
Purpose Enlivens and Completes Both-And
The missing link that uplevels and reweaves new synergies is the concept of "living your higher purpose," or, as it's phrased in the subtitle to Tim Kelley's bestseller, True Purpose, "…Discovering the Difference You Are Meant to Make."
Since 2011, I've volunteered on collaborating co-creative teams behind-the-scenes at the True Purpose® Institute, the organization founded by Tim Kelley to share this body of purpose work. Starting in 2011, the organization started developing a collaborative ownership structure while co-creative teams worked on marketing and developing new courses.
Reorganizing into co-creative collaboration created the business anew after several years of a more traditional hierarchical structure. Now its presence in the world manifests purposeful, new paradigm practices.
In this, the organization takes on the qualities of a living organism. It's growing through interconnections and symbiosis while periodically updating its purpose statements in partnership with the greater True Purpose® community. As it lives into the definition of regenerate, to 'create anew, give new life, new energy, to revitalize,' it embodies high purposeful expression.
Beyond that, at the heart of this True Purpose® process, is training people to consciously connect in with their own source of guidance. From someplace within or outside them, depending on the individual's belief system, they tap into the invisible realms of either the psyche or the spiritual world.
Experimentally holding the possibility that something — universal or personal, inside or greater-than-you — knows your purpose and can tell you, is a hallmark of the True Purpose® process. It can be a personal or psychological inner part of you, for example, your soul. It can be a universal source that knows the purpose of us all. (e.g., God, Buddha, Universe) Or it can be outside and particular to you, like your guardian angel or wise ancestors.
Thousands of people over the past decade have used this process and connected with a source of guidance that knows their purpose. Making such a connection and being able to find and live "why you are here," can be experienced as akin to "undergo[ing] a conversion or rebirth," the spiritual frame of regeneration.
From here, what more is possible?
What if you were able to know, beyond a shadow of a doubt, that you are, we all are, profound healers on some level? That you came here for a higher purpose? That you can actually discover and live it? (Not everyone chooses to, of course!)
This path of higher purpose invites you to tune in energetically to realms of wisdom, including apprenticing to wisdom that you have a unique access to. It invites you to bring this wisdom whole and complete into practical partnerships of regenerative co-creation.
Purpose can generate powerful and practical results. Beyond today's results, the True Purpose® process outlines a proven way to continually and ongoingly uplevel and regenerate ourselves and our businesses, relationships, organizations, and messages.
It is our sacred opportunity to bring body, mind, spirit, heart, and soul, into regenerative and conscious dialogue with profound wisdom from a source of guidance we trust. Purpose, approached in this way, magnifies interconnections and regenerates all life. It supports all weavers of the energy threads between the Qi Field and your own garden, business, and life.
I'm curious. What is your regenerative go-to when it's time to replenish your body, mind, and spirit? Where do you go to regenerate your work, your world?
Resources:
Tim Kelley, founder and leader, initiated a collaboratively co-created enterprise for the True Purpose® Institute in 2011 after several years of a more traditional business structure. (More details about the Institute at http://TruePurposeInstitute.com). In a major shift from the Founder-Leader-Owner-led hierarchical model, he assembled an "owner team." The team works together using the process of a "Collaborative Operating System," (more details about this specific methodology at http://thecos.com). They also use Tim's methodology called True Purpose® to build an organization that lives into its own highest (and evolving) purpose. Tim, meanwhile, is called beyond the company he founded, to support large organizations, systems, and countries to find the higher purpose of these institutions. (Details about Tim Kelley here: http://newparadigmgloballeader.com)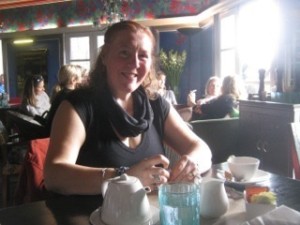 About Bobbye Middendorf
She's ambassadress of #SpiritIntoForm, co-creating with Love, Spirit, Purpose, & Guidance to bring #LoveIntoForm with words, images, & purposeful projects. A lifelong conscious collaborator, Bobbye has volunteered as collaborative partner with the True Purpose® Institute since 2011 and is training as a True Purpose® coach.
Healing and co-creating along the Purpose path, she's mentor, sounding board, and collaborator with Regenerators, those ready to wake up, show up, and follow through on the guidance they're receiving for co-creating a world that works for all life.
She guides her divine audience to "shine your light in words with purpose." She leads them to master the art of life & livelihood by nourishing the creative soul & reconnecting with the sacred flow.
Read more at http://www.writesynergies.com, and connect with Bobbye at Write Synergies Circle.